How to use
This resource – the young person's asylum guide – has been developed by Croydon Council and Right to Remain.
It is based on the Right to Remain Asylum Navigation board, first developed by Right to Remain, Dr Victoria Canning and Calverts Cooperative.
In developing the asylum guide, we've had huge help from the E3 class of SummerMix 2020, GMIAU and Coram's Young Citizens. We also want to thank everyone who has very kindly taken the time to give us some feedback in the making of this guide.

How to use the guide
The guide explains the key stages of the UK asylum process that young people will go through.
You can click on Overview for an understanding of the whole process from start to finish. You can move onto a specific stage by clicking on it.
You can also go onto each stage by using the Stages menu (small tab on the left) or the arrows on each stage page.
Read the information about the stage of the asylum process
2. Look at the "problem cards" underneath. Read the problem, then think about and discuss what you might be able to do in that situation.
3. Flip over the problem card to read about possible actions to help.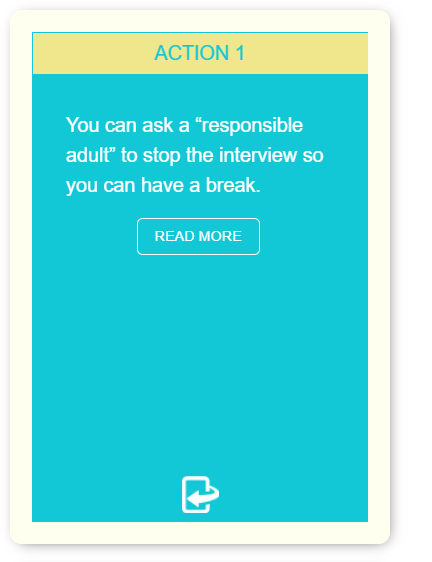 4. Click on READ MORE to get all the information
More help
The asylum process can be very difficult, but there is a lot of help available.
Go the People who can help page and turn over the cards to find out more. On this page, you will also find a card about your care plan and your pathway plan. It is important you read about those plans.